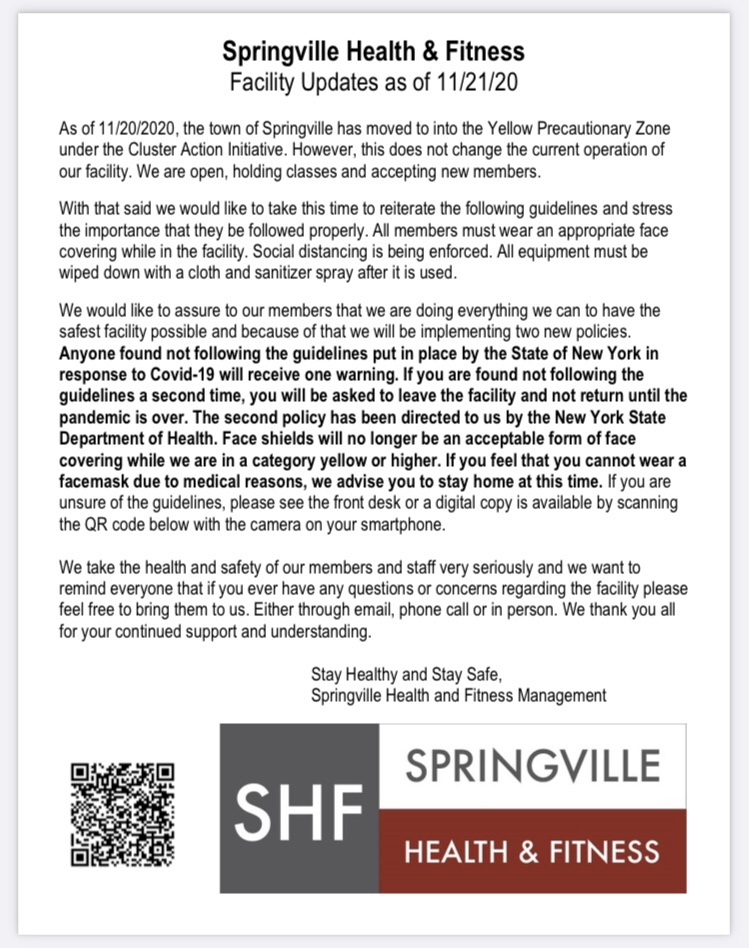 WE ARE OPEN!

Facility Hours:
Monday-Friday
630am-11am
4pm-9pm
Saturday
7am-12pm
Sunday
CLOSED
Our facility hours are subject to change
We are doing our best to be as accessible as possible.
As traffic increases and NYS guidelines change our facility hours will be adjusted.
We are not able to have 24/7 access at this time, but will transition back when NYS opens that option

- All active memberships will be as they were when we shut down in March. If you are not sure about your membership feel free to reach out via phone, email, Google, social media, or in person during our facility hours
- Memberships will not be reactivated until specified by the member
- Masks are required at all times while in the facility
- All members must scan in at the door and then proceed to the lobby for a short health screening. This must be done every time you enter the facility.
- Shoes must be changed before making your way past the lobby. No outdoor shoes are to be worn in the facility.
- Please be aware of others and practice social distancing. All equipment has been spaced accordingly. Any equipment that cannot be spaced accordingly has been equipped with a plexiglass barrier.
- Showers and saunas are temporarily out of service, due to the guidelines implemented by NYS.